Winter Offer: 20% Off All LA & Selected Online Courses – Ends Dec 31st!
As Christmas rapidly approaches, we are well and truly in the midst of the festive madness. The time has come for us to battle the hordes of holiday shoppers to find the perfect gifts for friends, family, pets and more. Luckily for you, here at Point Blank, we've decided to embrace the festive spirit by unleashing another one of our unmissable offers.
For our winter offer, we'll be offering up a massive 20% off all LA programs and selected practical online courses (not including our degree or HE programmes which could save you thousands). To take part in our holiday discount all you need to do is enter the code WINTER20 when you enrol on any discounted course included in the offer by 31st December.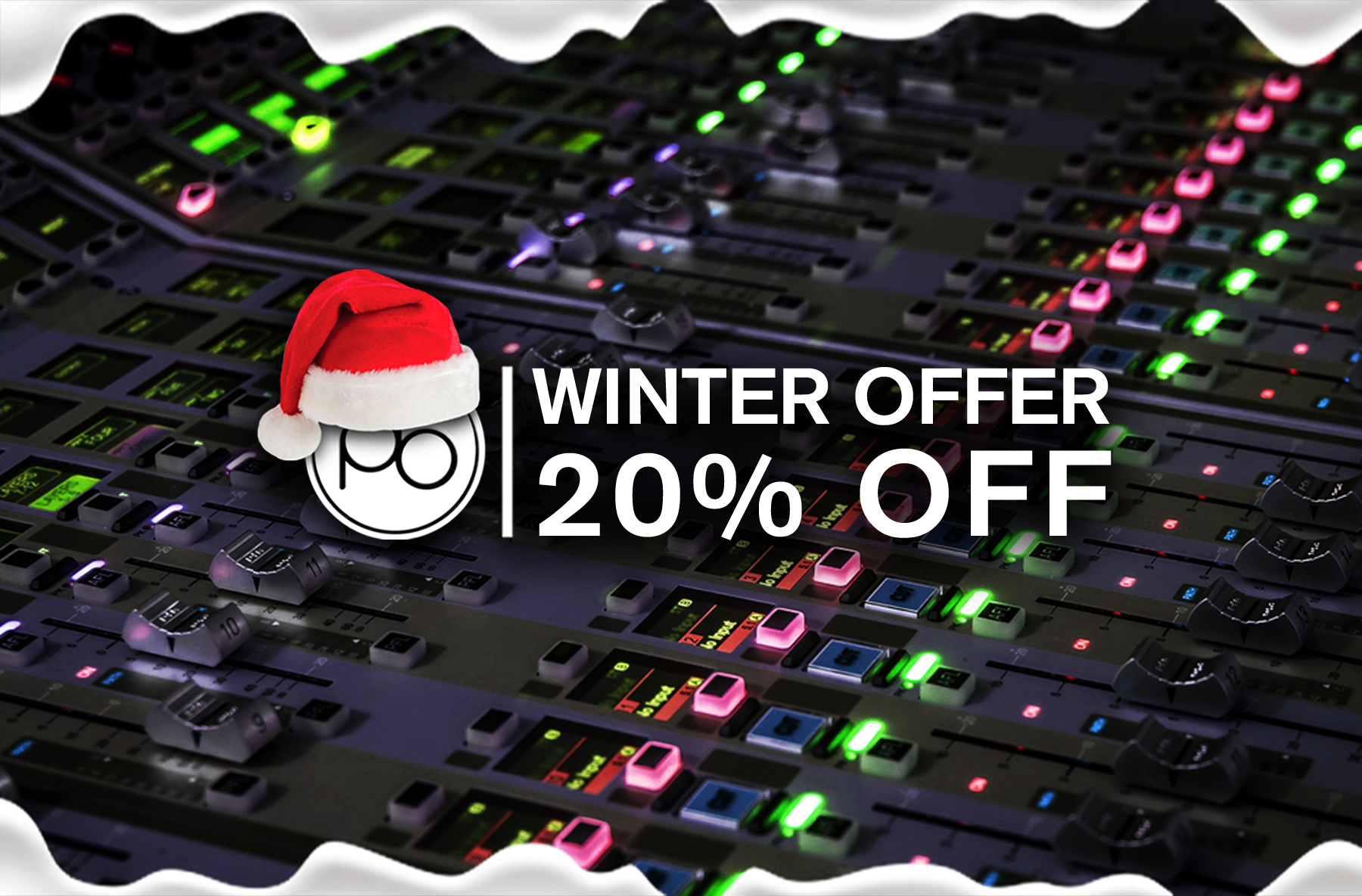 This offer includes our most popular LA courses to date, including our newest and most extensive Music Production & Sound Design Master Diploma programme as well as our DJ/Producer Certificate, Music Production & Sound Design Diploma, Mixing & Mastering Award, Music Production & Composition Award and more. To find a course that's right for you, check out our full list of courses here for LA, (and whether it's included in our December sale) here for Online.
When you enrol on one of our in-house courses you are encouraged to use the incredible facilities we provide, including our state-of-the-art music production and DJ studios. If this sounds like something you'd be interested in, why not get in contact with us – we offer courses in London, Los Angeles, China, Ibiza, and Mumbai.
Register to Access Free Courses, Plugins, Projects, Samples & More
When you register with Point Blank, you access an array of free sounds, plugins, online course samples, access to our social network Plugged In and much more! Simply register below and visit our Free Stuff page to get your hands on a range of exclusive music-making tools and tutorials provided by the team. Fill your boots!
The post Winter Offer: 20% Off All LA & Selected Online Courses – Ends Dec 31st! appeared first on Point Blank's Online Magazine.